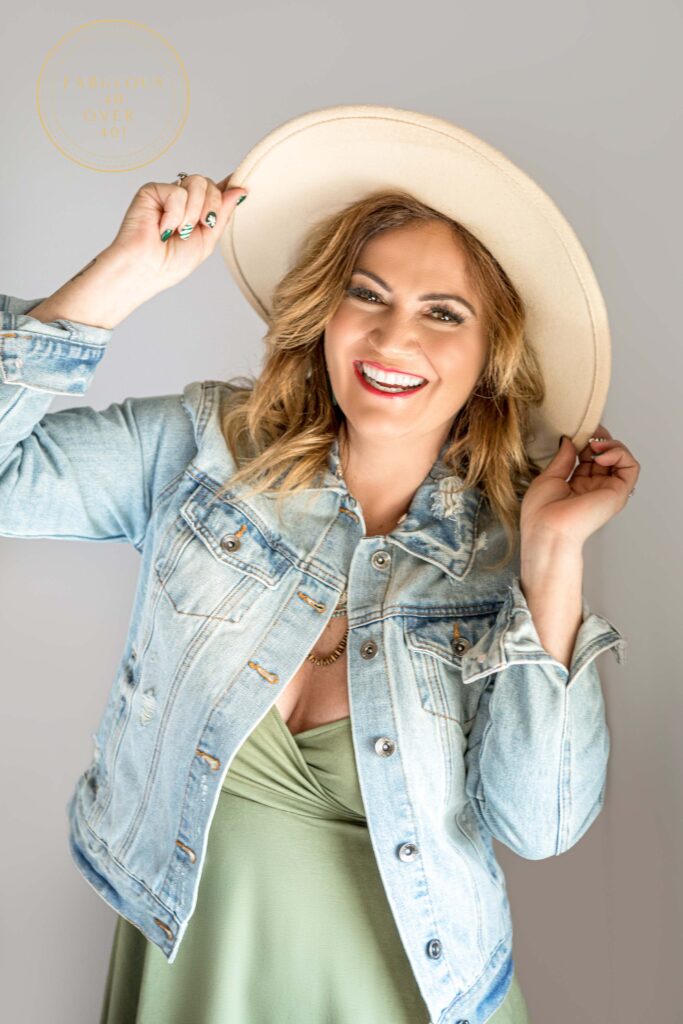 Fabulous 40 Over 40!
Meet Shannon Tucker
We met Shannon through one of our other fabulous 40 Over 40 Hillary, and we can't wait to share Shannon's story below! We hope you're inspired as we are!
What is your background?
"I was born and raised in Greensboro, NC. I was a young teen mom at only 16 years old. I had my oldest daughter my junior year of high school and continued classes in person through my senior year. I held a job, went to school, and raised my newborn daughter. I was determined to put my education as a top priority! After taking a short break from school after graduating I went back to school to become a medical assistant and finished first in my class winning the Irene Fischley Award for Excellence.
My passion has always been for health, wellness and fitness. In 2011, I came across a workout company that I fell in love with, Orangetheory Fitness. I began my journey with this amazing company as a member and shortly after began a part-time position with their front desk. Who knew my love for helping people would be greatly used here! I quickly realized this is where I was meant to be and worked my way up the chain to eventually becoming an owner of one of their franchise locations in Panama City Beach, FL in 2017. Hard work and determination will get you far, no matter what hurdles you have to overcome! Find a job you love and you never have to work a day in your life!"
What are three words that define you now?
"Strong, determined, and passionate"
What advice would you give to your eighteen-year-old self?
"Oh, where to begin? You are capable to achieve anything you set your mind to. Don't let the fears of this world or the negative comments of others keep you from setting out to achieve what's most important to you."
What is your profession and your achievements that you would like to share?
"Health and Fitness Studio Owner, Irene Fischley Award 2011 Certified Medical Assistant 2011."
What are your hobbies and passions?
"I love anything that keeps me active and healthy! I have ran multiple outdoor races to include 5k's, 10k's, half-marathons, and full marathons. I also have ran in relays and obstacle course races. I recently got engaged to an amazing man, Kevin Johnson. I love listening to live music, so lucky for me he is a local musician here in Panama City Beach."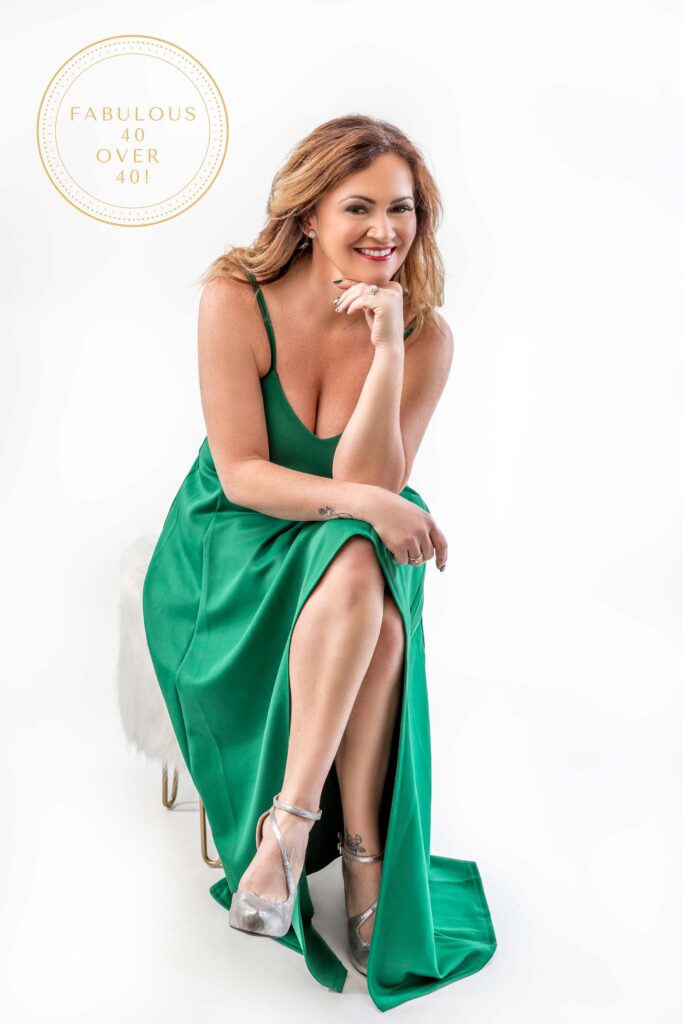 What is something that matters to you?
"Something that matters to me is giving it your all in all you do. Live life to your fullest, work your hardest. Always strive to be better than your yesterday."
What is your personal motto?
"Always look for the positive in any situation. Nothing is impossible especially with God by your side!"
What quote defines you?
"Don't limit your challenges, challenge your limits" -Jerry Dunn
What would you like your legacy to be?
"I'd like for my legacy to be that I truly cared. I want others to remember that I care about my children and spouse. I care about my family and friends, my members, my business, the community, and even myself."
What have you enjoyed most about your Fabulous 40 over 40 Experience?
"The entire experience was amazing. I loved taking a road trip with such an amazing and inspirational friend, Hillary who happens to be Fabulous and over 40 as well. Of course "playing" dress-up for the day and being made to feel so special by everyone involved was incredible!"
Shannon, we enjoyed having you in the studio, and thank you for sharing your story! We love that you were able to see yourself from a different perspective and this is our hope for all women who participate that they will see the beauty that others already see!
Would you like to participate in our Fabulous 40 over 40 special promotion and have the opportunity to share your story? We would love for you to join us!! Click here to contact us!! Fabulous 40 over 40 Experience